This website uses cookies to enhance your user experience. By using this website you are consenting to this. Find out more

Crossrail starts on your doorstep
Thames Tower's imposing entrance is located on the new, pedestrianised station plaza and is the first thing you see when you step from the train onto the platform of Reading's iconic rail station.
Located on the pedestrianised piazza, directly opposite the newly rebuilt £850m station, the building offers the very best access to Reading's exceptional rail connections.
And from 2019, Crossrail will widen the net for the potential workforce by opening up even more routes between Reading and the Capital.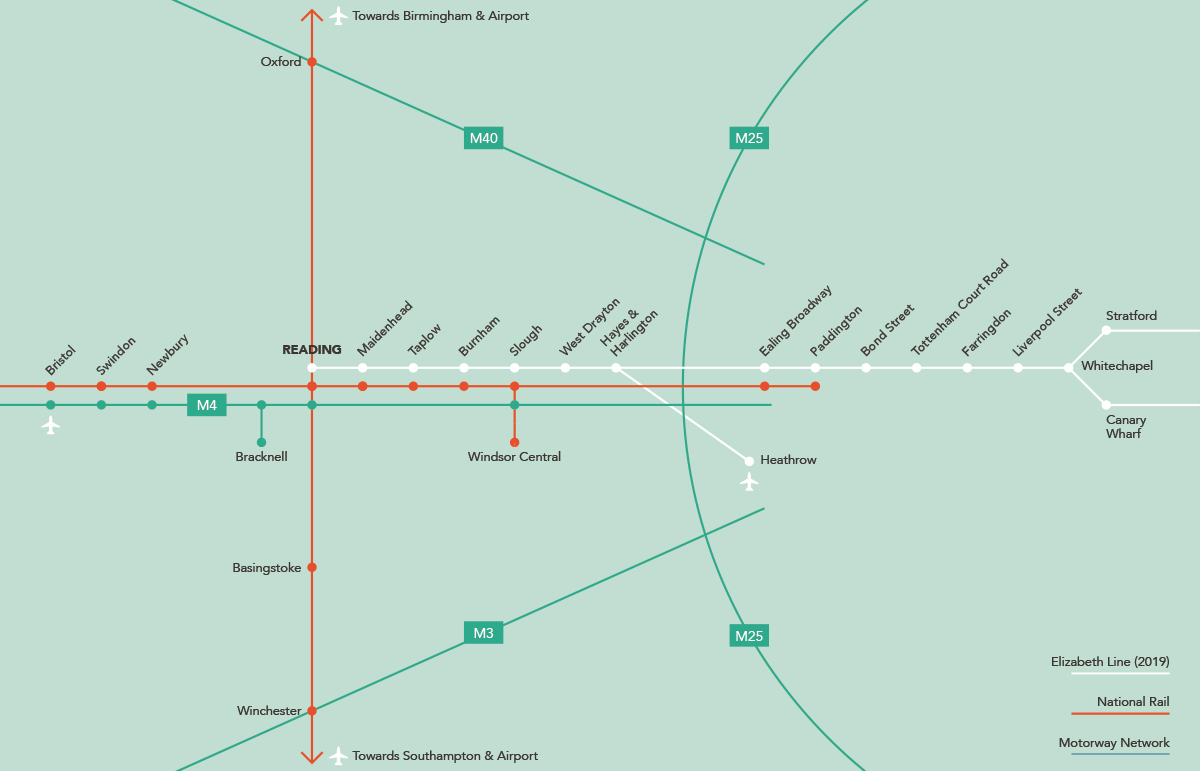 M4 (J11)
3.5 miles
M4 (J12)
5 miles
M4 (J10)
5.5 miles
Wokingham
11 miles
Bracknell
12 miles
Maidenhead
19 miles
M3 (J3)
16 miles
Basingstoke
17 miles
Newbury
24 miles
Slough
23 miles
M25 (J15)
24 miles
Oxford
26 miles
Heathrow
27 miles
Swindon
44 miles
Central London
44 miles
Southampton
47 miles
Gatwick
56 miles
Bristol
81 miles
Birmingham
103 miles
Maidenhead
12 mins
Slough
14 mins
Oxford
23 mins
Paddington
24 mins
Windsor & Eton Central
29 mins
Southampton
46 mins
Bristol
53 mins
Heathrow
56 mins
Gatwick
76 mins
Birmingham Airport
82 mins
Birmingham
93 mins
Cardiff
94 mins
Maidenhead
12 mins
Slough
21 mins
Hayes & Harlington
33 mins
Heathrow
38 mins
Paddington
50 mins
Bond Street
53 mins
Tottenham Court Road
55 mins
Farringdon
58 mins
Liverpool Street
61 mins
Whitechapel
64 mins
Canary Wharf
67 mins
Sources: maps.google.co.uk, nationalrail.co.uk, crossrail.co.uk